Something for Everyone
All sessions and contact with our players is underpinned by our core values and commitments.
At YFA we offer something for everyone, for whatever stage they are at on their footballing journey.
From your child being at the beginning, to already playing at grassroots level or
needing
specialised training programs to take your child to the next level, we can provide you with your child. 
Early Years Academy
Designed for 18mths – 4 Years Old. Within our Mini Youngs™ & Little Youngs™ Sessions we offer entry and intermediary level training sessions and programs aimed towards introducing & developing your child into the YFA coaching system.
Development Academies
Designed for 5 – 6 Years Old. Youngs Kickers™ offers a fun and competitive environment for children of all abilities. With entry and intermediary level training sessions and programs it is perfect way towards introducing & developing your child into the YFA coaching system & pathway
Designed for 7 – 15 years. We offer entry and intermediary level training sessions and programs aimed towards introducing & developing your child into the YFA coaching system.
Here your child will learn the fundamentals of the game and the foundations required to develop in a challenging environment.
Academy of Excellence

Academy level coaching programs, for the advanced footballers looking to take the next step into youth and men's academies.
Through dedicated academy partnerships, years of experience & internal showcase games we can provide your child with many opportunities. Here is where choose our Elite Teams to represent Youngs in the Junior Premier League
1 on 1 Coaching
Our 1 on 1 coaches are an excellent way for our players to get specialised help to enable them to improve their skills to hire levels. During our 1 on 1 coaching sessions our coaches will ensure that the session is tailor made to suit your child's needs. They can be arranged with a coach of your choosing at a time they best suits you both.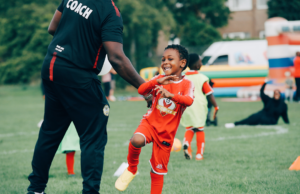 Specialised fitness programs and sessions
With our partnership with Lewis Paris Fitness is designed to enable the boys and girls the best opportunity to maximise their fitness and mobility potential. This enables peak performance to separate them from the rest of the competition.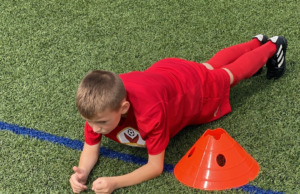 Peer to Peer
We believe that one of the key ways of learning and improving is by working with those similar to you. Our peer to peer service allows for your child to work with someone to not only develop their own skills but also help someone to improve theirs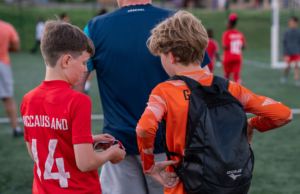 Player Mentoring
With qualified mentors and player intermediaries, we are able to help parents navigate the challenges associated with Academy level football. Equip the children to deal with the pressures and provide a solid sound board for parents to seek essential advice.
Specialised Positional Training
Sometimes a player needs to work on the finer details of their game to take them to the next level. We offer Goalkeeper, Defender, Midfielder and Striker Training through targeted individual and small group training.
Grassroots & Academy Matches
Access to grassroots matches through our partner club Youngs FC playing in the Harrow Youth League (Sundays) & Youngs Elite Squads playing in Junior Premier League (Saturdays).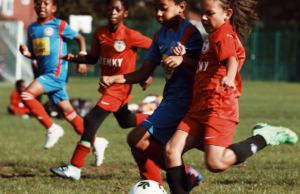 Birthday Parties
Offering fun – filled activities to keep small and big groups of children entertained. Ideally for ages 5 – 10. All parties come with a fully qualified coach and optional extras such as football trophies and prizes to be won. Have your own location, want us to organise this all for you? Contact us here (link to contact us page) with your requirements and rest assured we have a dedicated team of planners to sort this all out for you.
Afterschool Clubs
We work with schools to provide professionally run ASC multi-sport after school clubs & in-house curriculum. All coaches are fully DBS checked and first-aid trained to provide expert wrap around care.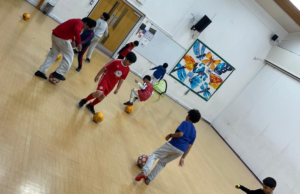 Holiday Camps
Fun-filled camps, ranging from multisport to intense football focused camps that run during school holidays. With early drop -off and late collection options available we cater for the busy parents who want their children to keep active in a safe environment.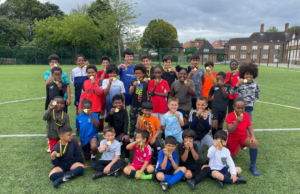 Fantastic Football Party
Mitchell coordinated a fantastic football party for my son's birthday. The boys loved every minute, with varied activities that kept them totally absorbed for the period. They totally treasured the trophies they won. I would definitely use him again
Get in touch for more information on any of these services