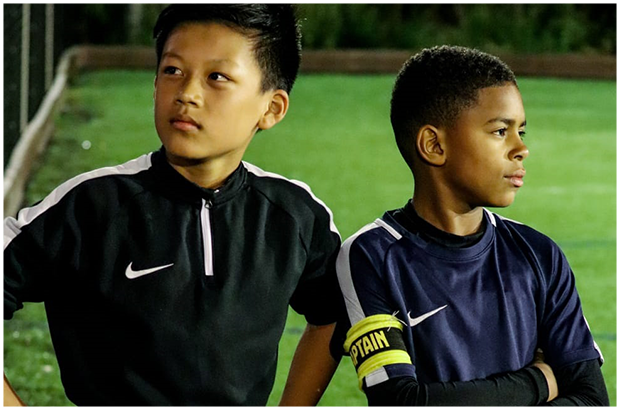 Lorem Ipsum的段落有很多变化,但大多数都因注入幽默感或看起来有些难以置信的随机单词而以某种形式发生了变化。 如果要使用Lorem Ipsum的段落,则需要确保文本中间没有隐藏任何令人尴尬的内容。 互联网上的所有Lorem Ipsum生成器都倾向于根据需要重复预定义的块,这使其成为Internet上第一个真正的生成器。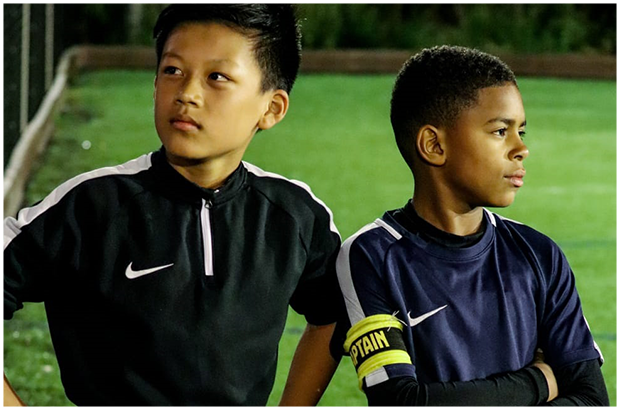 Lorem Ipsum的段落有很多变化,但大多数都因注入幽默感或看起来有些难以置信的随机单词而以某种形式发生了变化。 如果要使用Lorem Ipsum的段落,则需要确保文本中间没有隐藏任何令人尴尬的内容。 互联网上的所有Lorem Ipsum生成器都倾向于根据需要重复预定义的块,这使其成为Internet上第一个真正的生成器。
在YFCS中 ,我们聘请最好的人,以便为您的孩子提供卓越的服务,
帮助他们充分发挥潜力
我们的所有教练都经验丰富,拥有有效的增强型DBS,急救培训和最低限度的培训
FA Level 1教练徽章。
我们将儿童安全与发展放在招聘流程的最前沿
管理团队:
教练德里克·杨-
"与志同道合的人/家庭一起工作,看到我们的年轻人
后代的手艺和社交技能不断发展,这就是为什么我喜欢我的工作。 Being a sports
person myself and having children has inspired me to create an environment and team ethic,
where the outcome is to become healthy and fit. My coaching style is basically using my
interpersonal skills and enthusiasm to teach and inspire those around me."
Coach Keith 'Gussy' Young
Coach Mitchell Charlton
Coach Steve Deans
My primary goal is to improve confidence in players so they flourish in any environment. On
and off the field. Football is a great tool to do this and it so happens I really enjoy it.
My coaching style is very player focused and results driven. A successful session is when all
children are challenged. Not every child will blossom every session but every child will work
hard. Effort goes a long way in this game.
Coach Ryan –
"Coaching is great! I love it because of how rewarding it is. When you see a player grow not
only in ability but in confidence, Especially at Youngs because as Coaches we build a
relationship with the players so it makes it even sweeter.
I've always been into sports, football in particular has been a big part of my life from little
watching my older brother play (Coach Mitch) not that he was any good ;)…and then playing
myself since I was 6 years old.
I would describe my coaching style as Relaxed but demanding. Very rarely see me shouting
and screaming but I do demand a high intensity and that every single player gives their all
and I make sure I get that message across.
My relaxed side to my coaching style I like to think has a positive effect on players as it rubs
off on them and allows them to feel more composed on the ball and comfortable to try new
things and comfortable enough to approach me to ask for help or a few tips which I am always willing to offer. "
Coaching Team:
Coach Francis
Coach Kamal
Coach Tyrell
Coach Juwon
Why we do what we do:
We believe that all children should be engaged in some form of sporting activity, outside of
the compulsory school hours, in order to keep them healthy and happy.
Football is a good way for children to develop a range of skills that can be used and of the
pitch and at Youngs Football Coaching School we make sure we instill such core values and
Youngs DNA:
Our strong belief in children's inclusion in team sports is a vital part of their development
allowing them to utilise cognitive and interpersonal skills that will serve them well as they
transition from kids, to teenagers to young adults. This is the basis of what is known as the
'Youngs DNA'.
早已确定的事实是,读者会被
查看页面布局时页面的可读内容。 要点
使用Lorem Ipsum的原因是它具有或多或少的正态分布
字母,而不是在此处使用"内容",
内容",使其看起来像可读的英语。